Welcome.
This site will give you details of our most recent and upcoming productions. We have now taken down the steam of Newry: Now, Near & Never and are working towards our next production to transcend The Times That's In It. More information as it becomes available.
This is the 75th Year of Newpoint Players and we intend to have 75 performances between now and Summer 2021. Have a rummage through our pictures of previous shows or, if you're in a generous mood, make a donation to our charity - established to bring FREE drama skills through its 8 week, 5 days a week, 4 hours a day summer scheme culminating in a performance week.

This stream will be made available free to view from the beginning of October. One of the five plays will not be released because of contractual complications.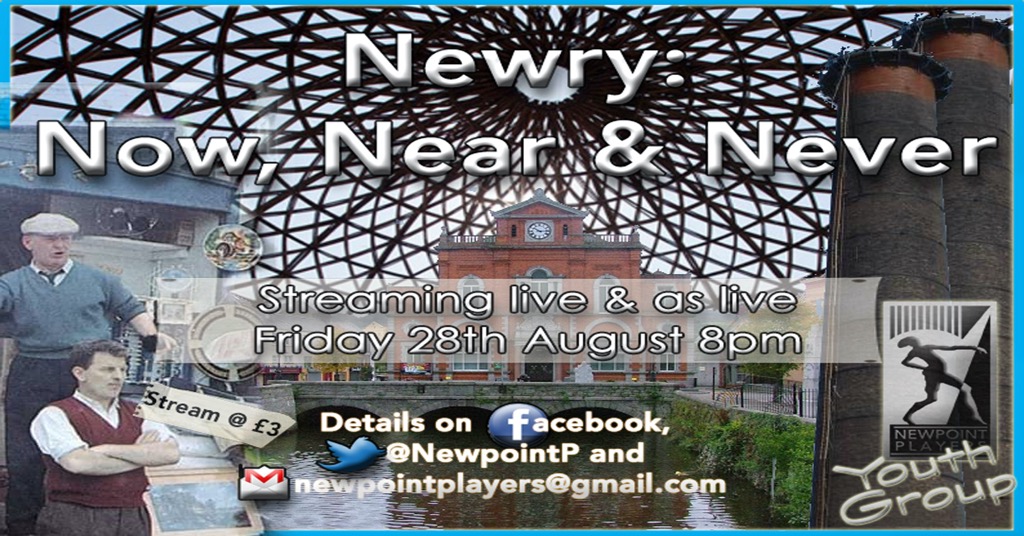 Here we go! This button will take you to our Paypal site where you may make a 'donation'. The Paypal option is simple if you already have a Paypal account. Otherwise, the debit/ credit card option may take you a little longer to fill in.